UNICEF USA
Creating tools to make a difference.
For the The U.S. Fund for UNICEF's 60th Trick-or-Treat for UNICEF celebration, the brand asked us to pitch them an app around Halloween. But Halloween is once a year, and an app is forever. So, we not only helped bring the Trick-or-Treat experience to life in social media and mobile for the first time for the brand, we also created (and sold in) a borader platform for messaging that could encompass all their annual campaigns and more.
The app was designed with a strategy of giving supporters a simple way to connect to the brand on a frequent basis, to get involved in campaigns (like Trick-or-Treat), make donations to emergency situations, and enjoy edu-tainment. Both the iPhone and Facebook apps provided a holistic look and feel for the campaign, as well as a long-term solution for the brand, built with sharing and scale in mind.
Features included:
· Virtually carve and decorate your Jack-o-Lantern with different design tools—from carving shapes, stickers, backgrounds, and more. People created 1000s of pumpkins and used the carving tool over and over again.
· Light up and share your finished design with your friends via email and Facebook.
· Print your design and use it as stencil to inspire actual pumpkin carving in the real world. Over 32% saved or printed their pumpkin as a stencil.
· Virtual "Trick-or-Treat" SMS tool that allows you participate in Trick-or-Treat for UNICEF virtually by texting your contacts.
· News feed with information from UNICEF's Fieldnotes blog directly to your phone.
· Set up push alerts to be notified instantly no matter where you are of global emergencies as they happen.
· Donate to UNICEF directly from your iPhone/iTouch and Facebook.

Skill Sets:
Pitch
Creative Lead
Strategy & Concept Development
Creative Direction
Presentation
Copywriting
Social Media
Online Advertising
Design & Production Oversight
User Experience
Buzz On The UNICEF app:
+ Eight iPhone apps for Trick-Or-Treaters of All Ages
+ UNICEF Ties Donations, Games Together Via Mobile App
Click on an image below to view it larger.
Trick-Or-Treat For UNICEF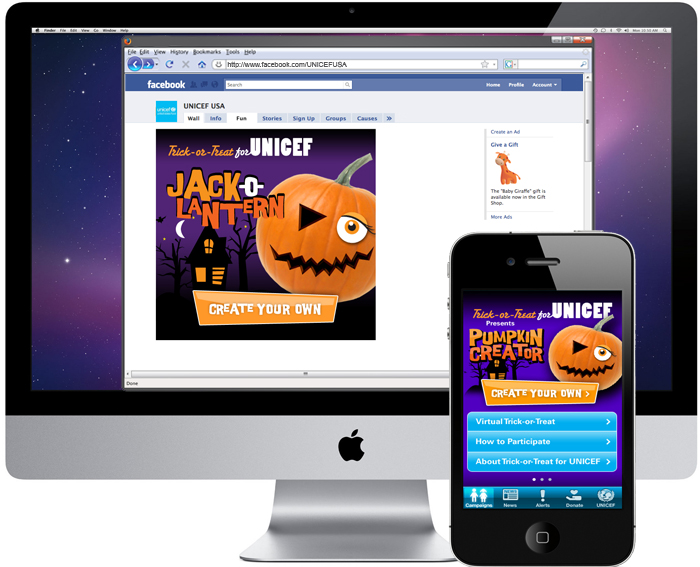 Trick-Or-Treat Mobile App Screens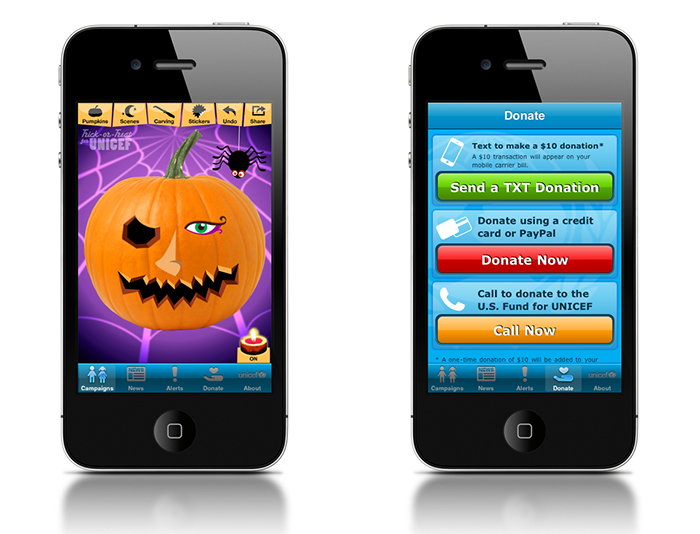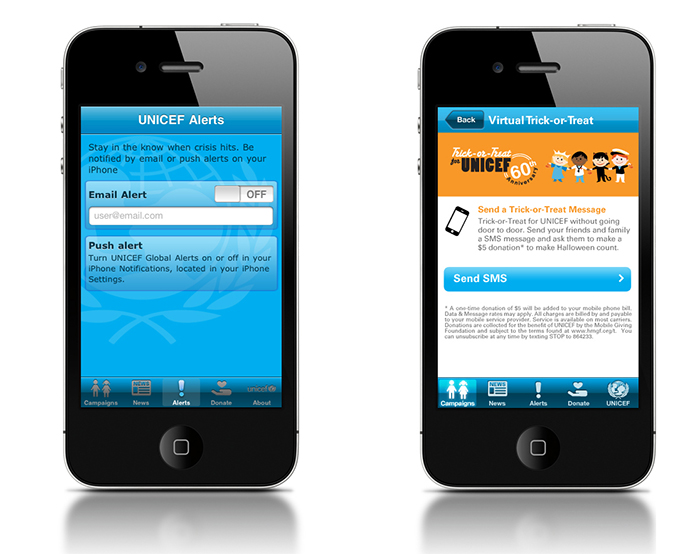 Trick-Or-Treat Mobile: App flow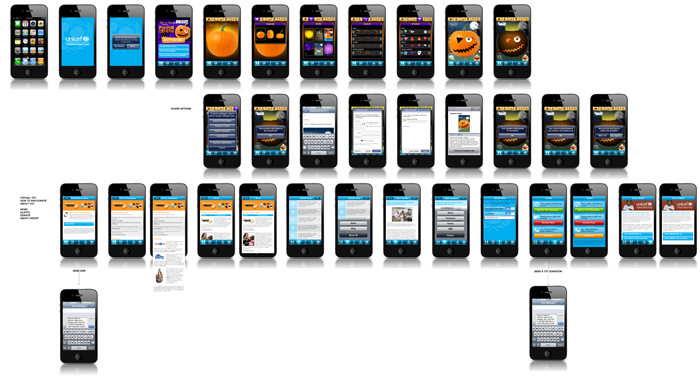 TOT: Examples of pumpkin carving stencil created through app to turn digital design into a a real world design.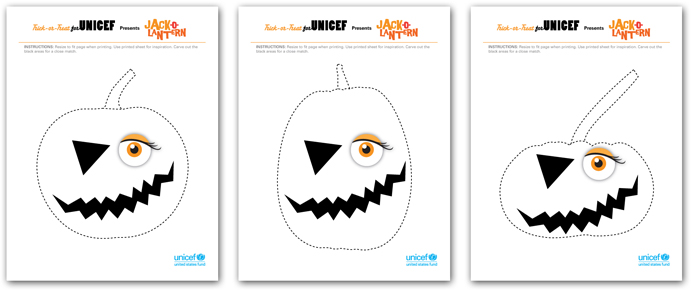 Trick-Or-Treat: People shared their jack-o-lantern creations on Facebook.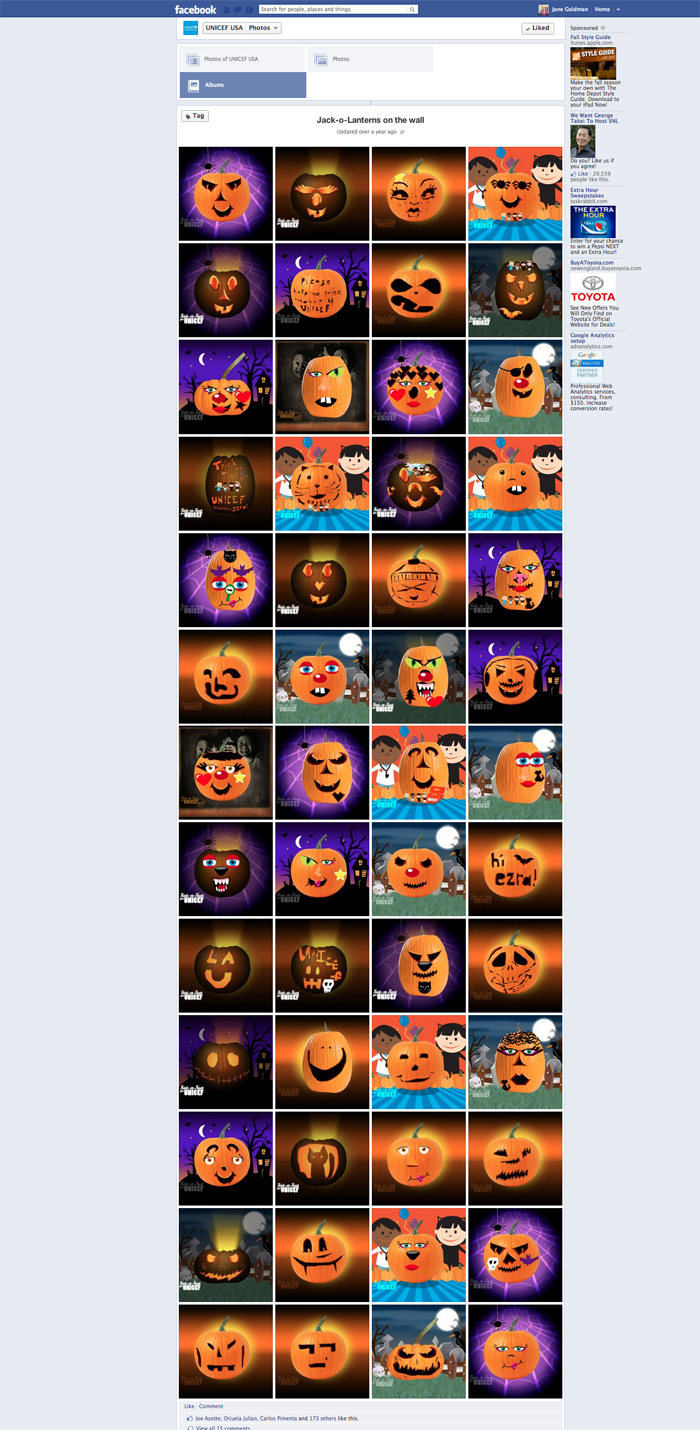 Trick-Or-Treat FB App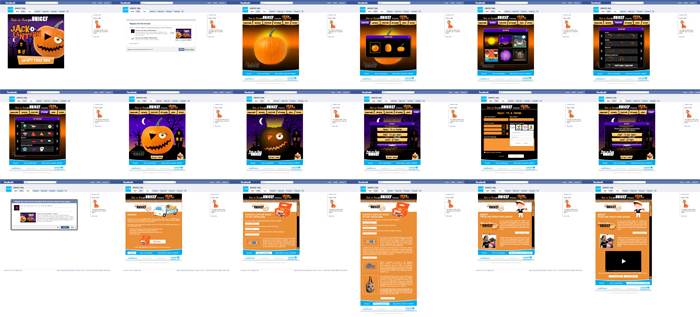 Trick-Or-Treat Banner Ads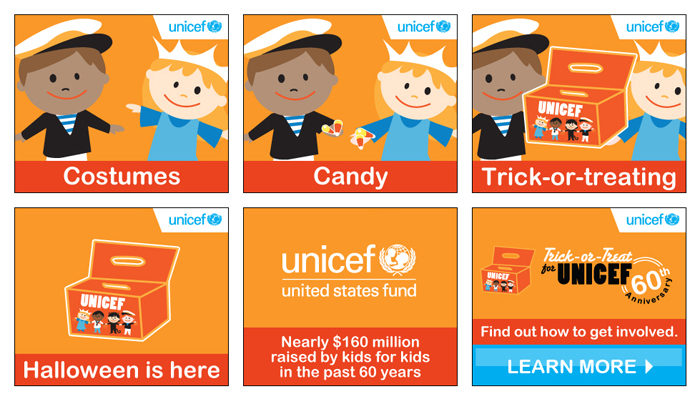 Banner Ad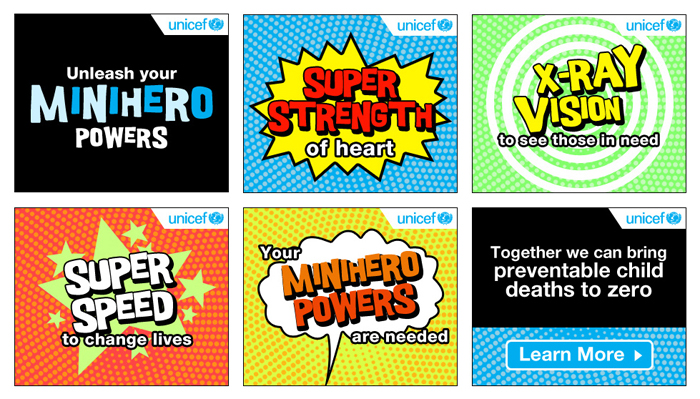 Watch how the Trick-Or-Treat iPhone experience unfolds: