Au Bon Pain
New Coffee Roasts Fall Campaign
As Au Bon Pain rolled out new and improved coffee roasts, the brand needed a way to communicate the news to its guests.
Through messaging on coffee sleeves, social media, flyers, and more we effectively increased awareness about the new roasts with minimal media spend. Using a hashtag on all pieces we tied together the campaign on social media with a simple contest asking fans to tell us what they thought of the new roasts for a chance to win weekly.
Skill Sets:
Strategy & Concept Development
Creative Direction
Presentation
Copywriting
Social Media
Design & Production Oversight
Click on an image below to view it larger.
Hot Coffee Sleeves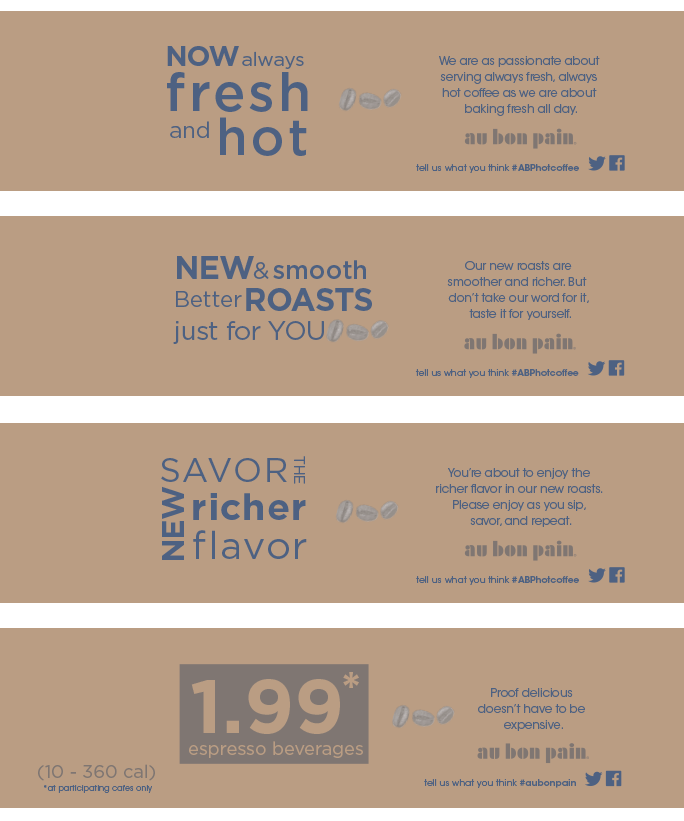 Hot Coffee T-shirts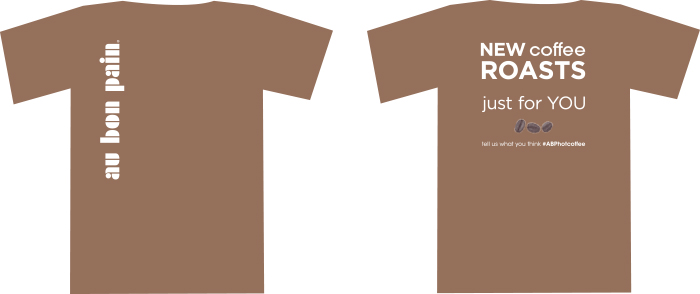 Social Media hot coffee contest and #ABPhotcoffee hashtag use by fans increased visibility of new roast news across feeds on Facebook, Twitter & Instagram.

Hot Coffee Day Email