Banner Ads
Flash and Rich Media.
Banner ads are a typical piece of the advertising mix that I've worked on throughout my career, from 15k gifs to highly engaging rich media units. My goal is to always create something eye-catching or interesting to draw in someone's attention.

Here are a few examples of the 100s of ads I've concepted, written, and overseen design and development on.
Skill Sets:
Concept Development
Creative Direction
Client Presentation & Management
Copywriting
Art Direction
Working with Cross-Functional Teams
Online Advertising
User Experience
Awards & Recognition:
+ 2010 Hatch Awards for Rich Media: Dunkin' Carve Your Own Pumpkin
+ 2011 MITX Rich Media Finalist: Swing for the Fences with the Boston Red Sox & Dunkin'

Click on an image below to view the animation.
DD Pumpkin Flavors: Flash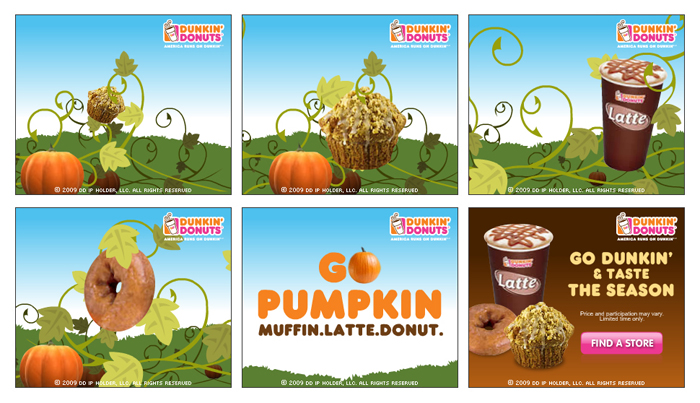 DD Chicken Parm Flash: Masterpieces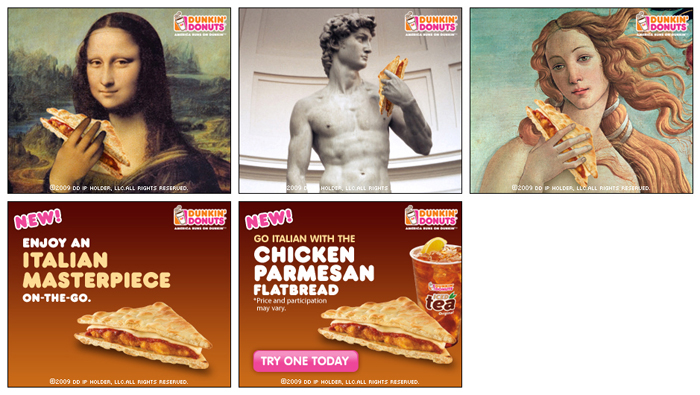 DD Blueberry Waffle RM Game


Dunkin' Iced Tea RM Banner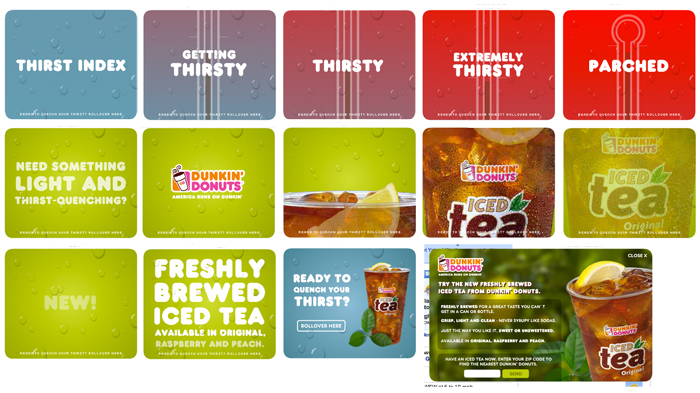 Boston Globe Promo: First Timers Flash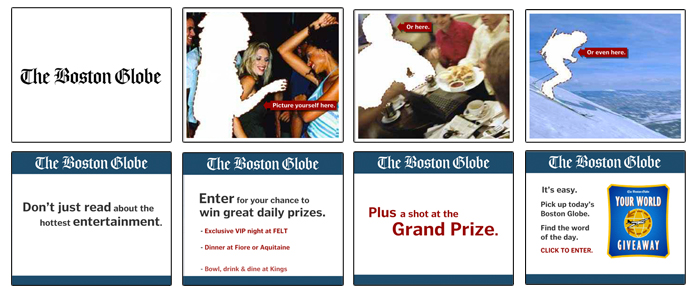 Fleet Bank: Don't Worry Flash