BMO Harris Bank
A bank with personality.
BMO Harris Bank work included strategy, digital branding, and creative concepts. The work was done as Team Y&R which included multiple agencies working toward integrated solutions and campaigns.
As digital AOR, the work included website content, banner ads, social media, digital in-branch displays, sponsorship digital displays, and more.
Skill Sets:
Strategy
Concept Development
Creative Direction
Copywriting
Art Direction
Client Presentation & Management
Working with Cross-Functional Teams
Intergrated Agency Collaboration
Website Development
Social Media
Online Advertising
User Experience
Scroll down to see all images.
BMO Harris Bank/Marcus Center Sponsorship: Digital Display

SPARK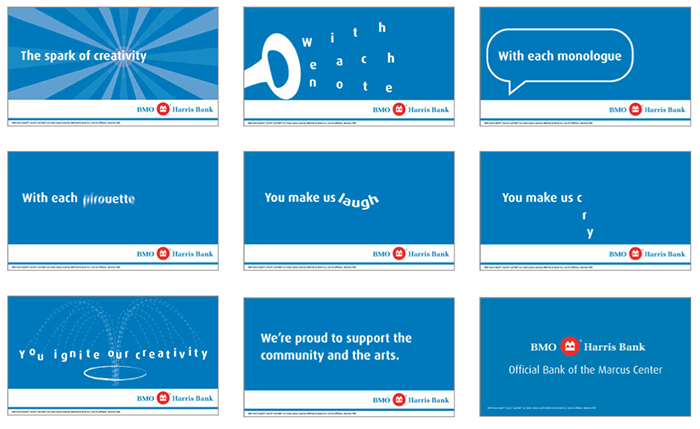 FRONT & CENTER
BMO Harris Bank/Marcus Center Sponsorship: ATM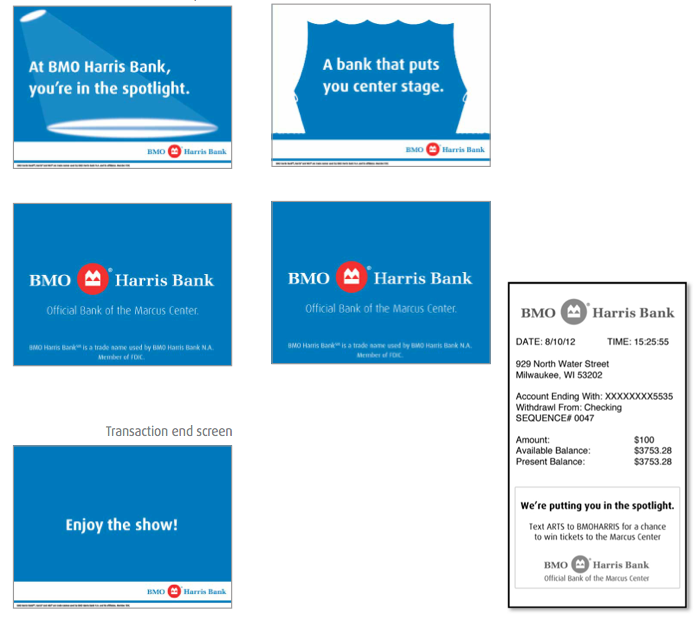 Social Media Promos & Programs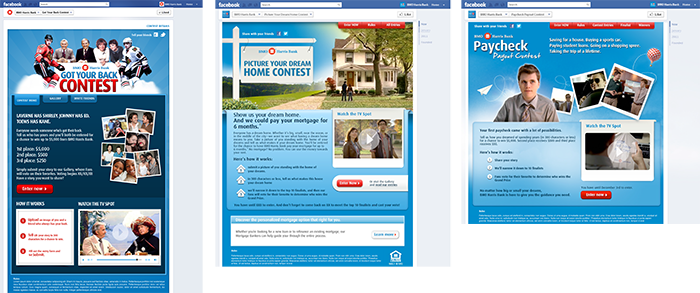 RM Mobile ad for Dream Home Social Promo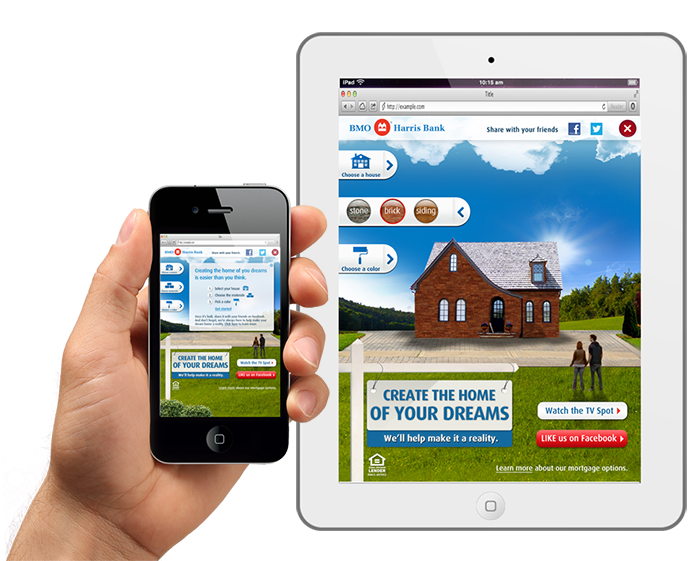 Small Business Campaign

3-screen In-Branch Plasma Display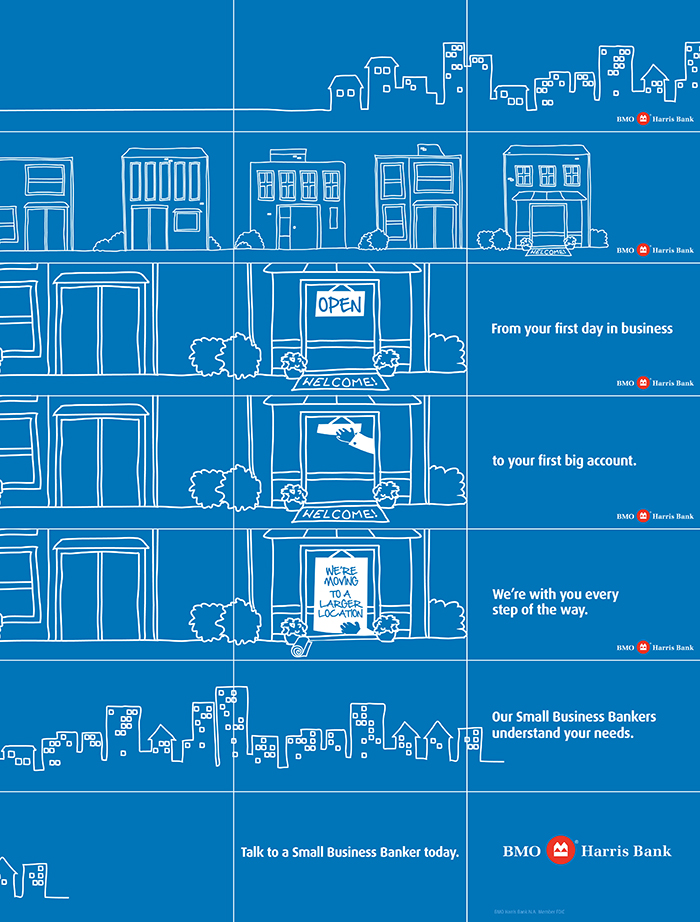 Small Business Campaign

LANDING PAGE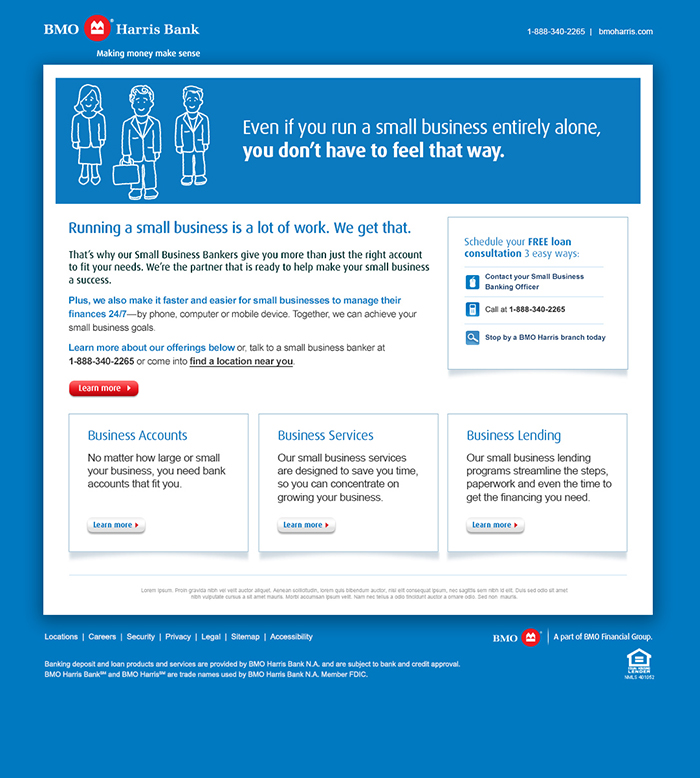 BMO Harris Bank: Milwaukee Bucks Sponsorship - Know Your Bucks

In-Stadium Signage: Scoreboard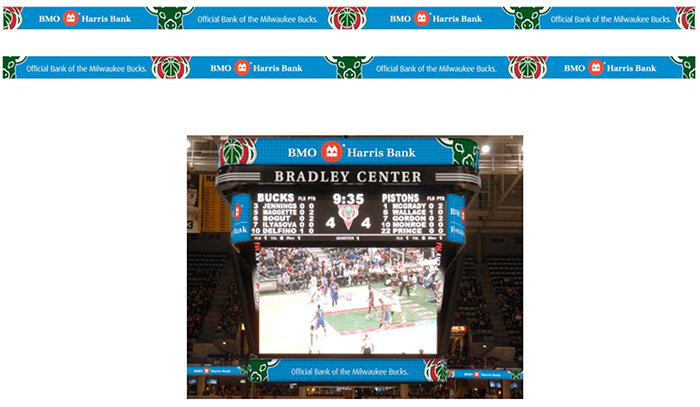 In-Stadium Signage: Fascia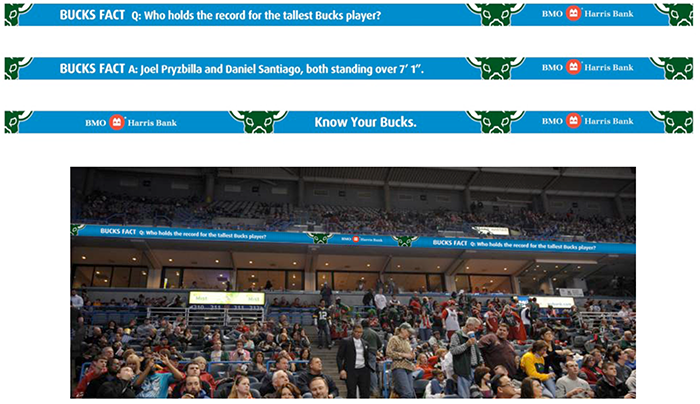 In-Stadium Signage: ATMs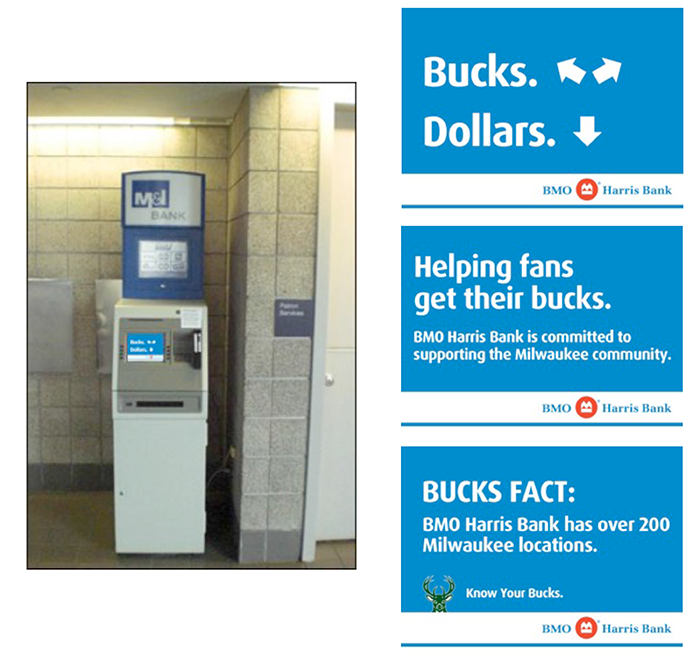 In-Stadium Signage: Marquee 1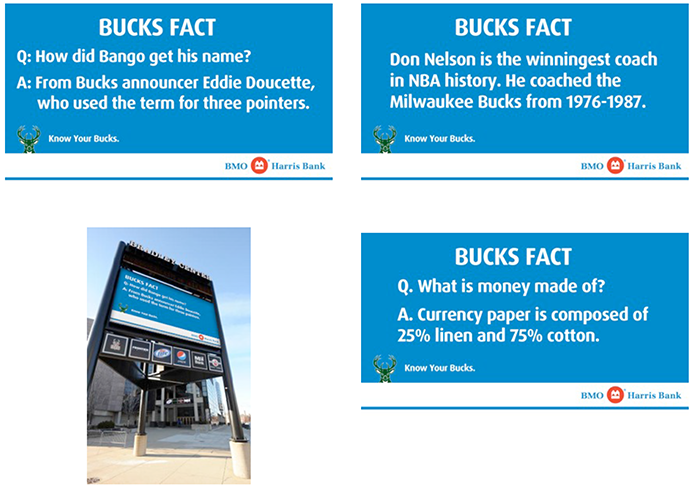 In-Stadium Signage: Marquee 2